TV on the Radio Offer Comfort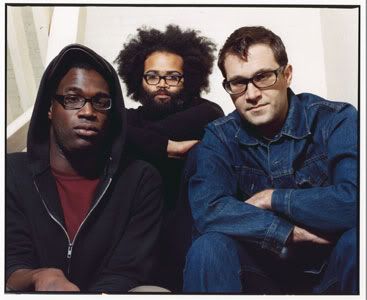 Inspired by Hurricane Katrina, TV on the Radio has released a free track titled "Dry Drunk Emperor."
In a message on the Touch and Go web site, TVR shares: "In the absence of a true leader we must not forget that we are still together... This darkness cannot last if we work together. Let us help each other."
The song is beautiful and is an explicit call for change. With lyrics like "grab your fife and drum/grab your gold baton/and let's meet on the lawn/shut down this hypocrisy," it is hard not to be moved to action.
Dry Drunk Emperor
(mp3)
In the words of TVR, pass this track on.