Shade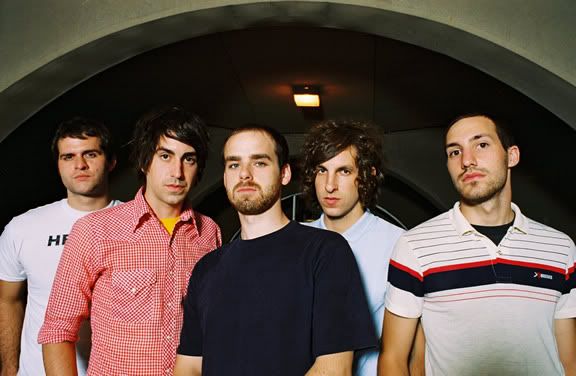 When I was young, my parents used to drag my sisters and me to Pittsburgh, PA to visit family. You would have thought my sisters and I were being hauled away to our death the way we would scream and kick; we would press our faces against rear windows begging passers-by to rescue us from certain doom. Pittsburgh is no Disneyland: burnt out factories, crumbling buildings, and steel gray skies are not what most ten year olds dream about for their summer vacation. However, it sounds like something fantastic is emerging out of Pittsburgh's gloomy depths and it is named
Shade
.
Shade is a five-piece rock band that values screeching guitars and fuzzed out vocals. Their bio characterizes their music as at the
"crossroad of Paisley Park-funk and post-shoegaze rock and roll."
Comparing Shade to Primal Scream and Elvis Costello, the bio continues:
"Shade's soul rhythms ultimately serve as the long-burning kindle to that immutable guitar noise, a heavy metal sound living in dancing shoes beneath colored light. On stage this relationship moves in better ways still. The hummable quality in any given tune from their debut all but vaporizes in a show of instinctive, and instinctively loud expression. They are one of the few songwriting acts of their class who take the tasks of performance as seriously as their compositions require. This is not merely the recital of a sound, its the spreading of the word."


You can stream songs from their 2002 release
Forever Now, Nowhere Tomorrow
and their latest release
Fedra
.
...follow link...
If you like what you hear, you can also check Shade out on
WOXY's Live Lounge Acts
series on Friday, August 26th at 1:00pm EDT.
Aaah, a perfect soundtrack to Pittsburgh.