The Promise Ring
I liked
The Promise Ring
. I know that is probably not hip to admit, but I'm just being honest.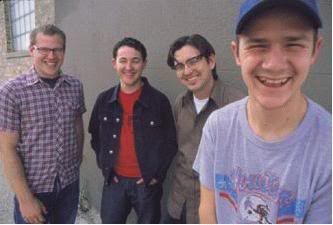 The Promise Ring were bouncy, and although they erred towards being lyrically lacking, delievered what they did have with passion. Fronted by former
Cap'n'Jazz
guitarist Davey von Bohlen, Jason Gnewikow (guitar, vocals), Scott Schoenbeck (bass, vocals), and Dan Didier (drums) rounded out the group. In their five years with the label Jade Tree, the Promise Ring released eight EPs and LPs, and received rave reviews from the likes of Pitchfork. In the review of
Nothing Feels Good
(1997), Pitchfork gave their readers a heads up: "Keep an eye on these guys; they have an almost frightening amount of potential." However, as fans of the movie
Purple Rain
know, all good things must come to an end. A move to another label, Davey's unexpected brain surgery, and the release of the lackluster LP
Wood/Water
spelled the end to the Promise Ring.
The Promise Ring's albums
Nothing Feels Good
and
Very Emergency
(1999) are still highlights in my CD collection, and pop up occassionally on my IPod. Who knows? Maybe
The OC
will "rediscover" the Promise Ring and make it cool for me to dust off my CDs.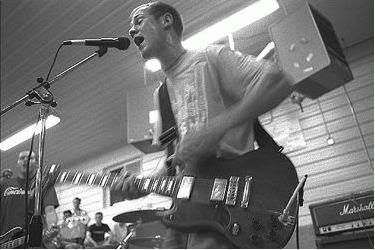 Davey. Oh, Davey...
Very Emergency: The Deep South
(mp3)
Nothing Feels Good: Why Did We Ever Meet?
(mp3)
30 Degrees Everywhere: Red Paint
(mp3)