Post Geek Synth Rock from Brooklyn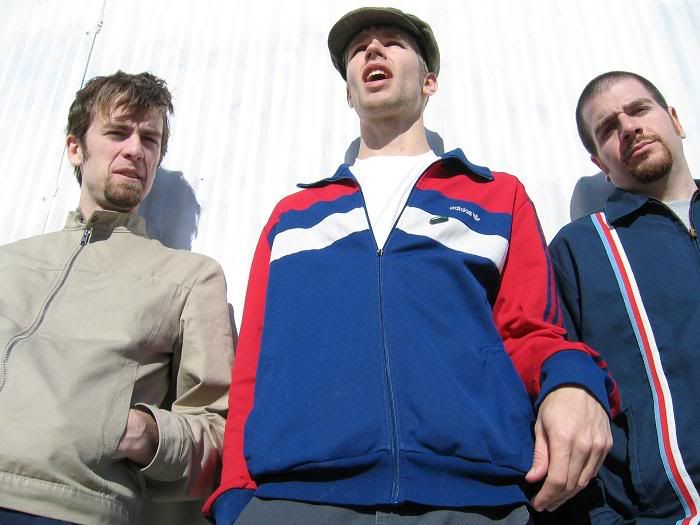 The Brooklyn trio
Puppetbox
is composed of John Payne (guitar, vocals), Mark Annotto (drums), and Chris Tempas (synth, vocals). They have categorized their music as "post geek synth rock," which, I guess, means something to those in the know.
From their website:
Puppetbox was formed out of the necessity to play all those songs we wrote in high school but just never fit into a genre. We love dirty vintage synth sounds, distorted guitars and punk rock drumming. Not a complex formula but any style sounds good if the songs don't suck. And really that is all we try to do; play songs that we would like to listen to. Except our drummer hates all our music.
This track is pure fun.
Kimberley
(mp3)