Club 8
Swedesplease will probably have my head for this, but...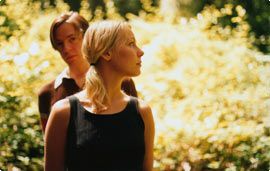 Swedish duo
Club 8
's album
Spring Came, Rain Fell
is one of my favorite of all time. Karolina Komstedt and Johan Angergård formed Club 8 in 1995 and have five albums under their belt. They are poppy, sweet, and danceable while maintaining that classic Swedish melancholy. Karolina's voice is whispery and will break your heart when you listen to the track "Spring Came, Rain Fell."
If
The Cardigans
,
Sambassadeur
, or
Acid House Kings
are anywhere in your CD library, make sure you clear some space for Club 8. All of Club 8's albums are available at
Insound
.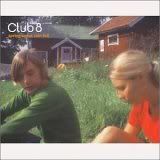 Spring Came, Rain Fell
:
Spring Came, Rain Fell
(mp3)
Strangely Beautiful
:
What Shall We Do Next?
(mp3)
BTW: Danny from
Neighborhoodies
said that they will have Sambassadeur's LP
Sambassadeur
back on their site and available for purchase soon, so keep your eyes open for that.