The Amazing Pilots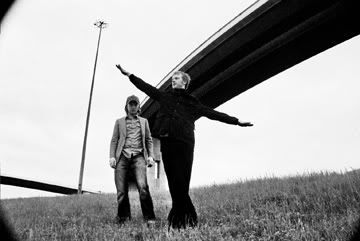 Ireland's
The Amazing Pilots
are brothers Phil and Paul Wilkinson. Althouth their first EP was released in the UK in 2001, their US debut
Hello My Captor
wasn't until this year. The Amazing Pilots are melodic and hum-worthy, and definitely deserve a listen.
From the band's bio:
When music is truly special, it shakes out old memories and make the worst days feel like stepping stones. You'll wanna have a little bit of happiness with your sadness and maybe even the other way 'round.
I couldn't have said it better myself.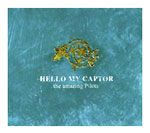 The Price of Winter
(mp3)
I've Got Wings Irene
(mp3)
And to all my people in Europe: The Amazing Pilots are currently on tour with
Pedro the Lion
.
Sept 7 - Bologna (It) - Estragon
Sept 8 - Milano (It) - Transilvania
Sept 9 - Bassano Del Grappa (It) - La Gabbia
Sept 10 - Luzern (CH) - BOA
Sept 11 - Geneve (CH) - L'usine
Sept 13 - Madrid (ES) - El Sol
Sept 14 - Valencia (ES)- University
Sept 15 - Barcelona (ES) - Pocket
Sept 17 - Paris (FR) - Point Epehemere 350
Sept 18 - London (UK) - Underworld
Sept 19 - Rotterdam (NL) - Rotown
Sept 20 - Utrecht (NL) - Ekko
Sept 21 - Hamburg (DE) - Molotow
Sept 22 - Muenster (DE) - Gleis